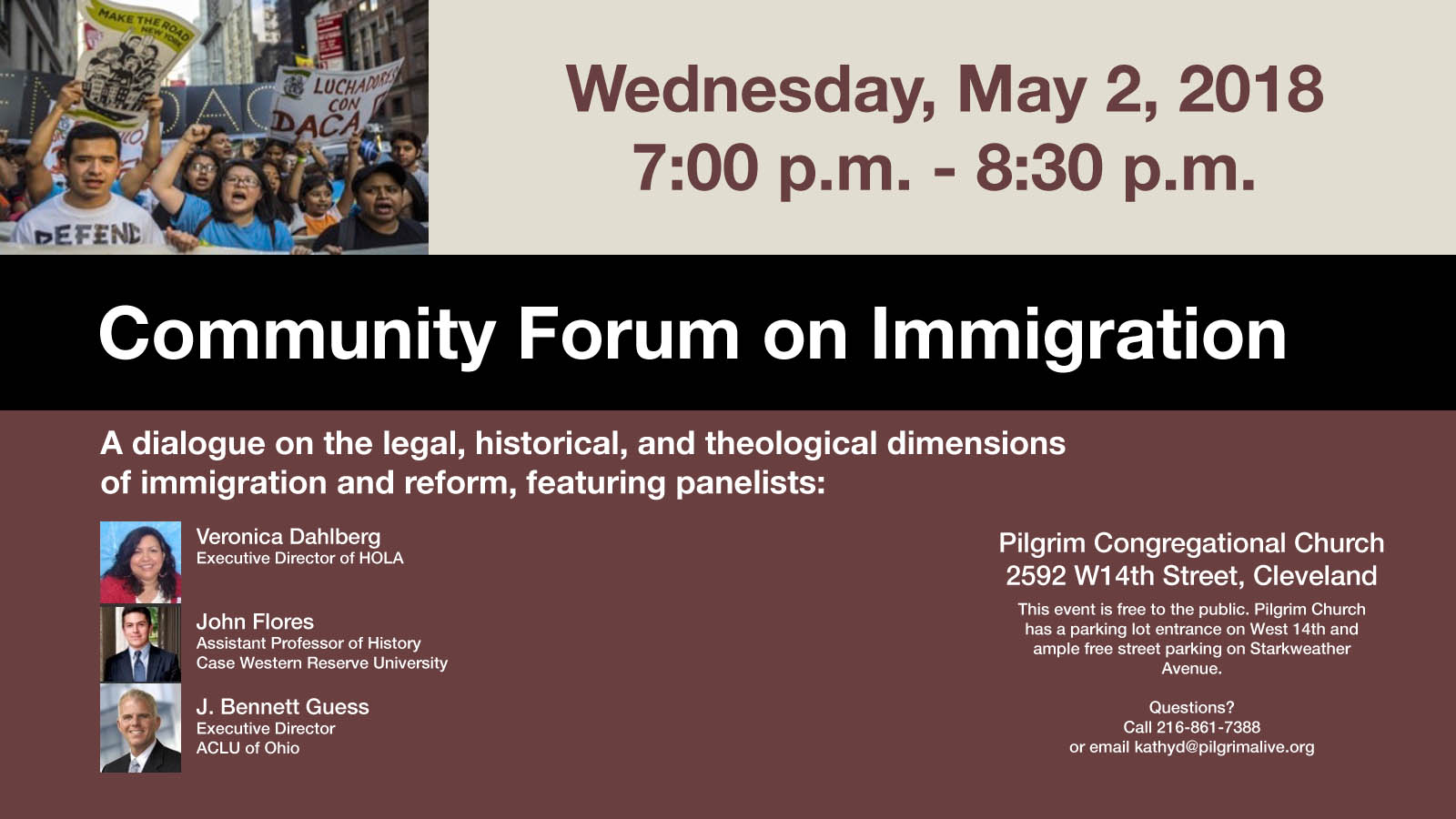 Immigration Forum – Opening Remarks
On May 2, Pilgrim Congregational UCC held a Public Forum on Immigration. The event featured three panelists: Veronica Dahlberg, Executive Director of HOLA; Dr. John Flores, Assistant Professor of History at Case Western Reserve University; and Rev. J. Bennett Guess, Executive Director of ACLU of Ohio and longtime Pilgrim member.
The opening remarks from the panelists can be viewed here.