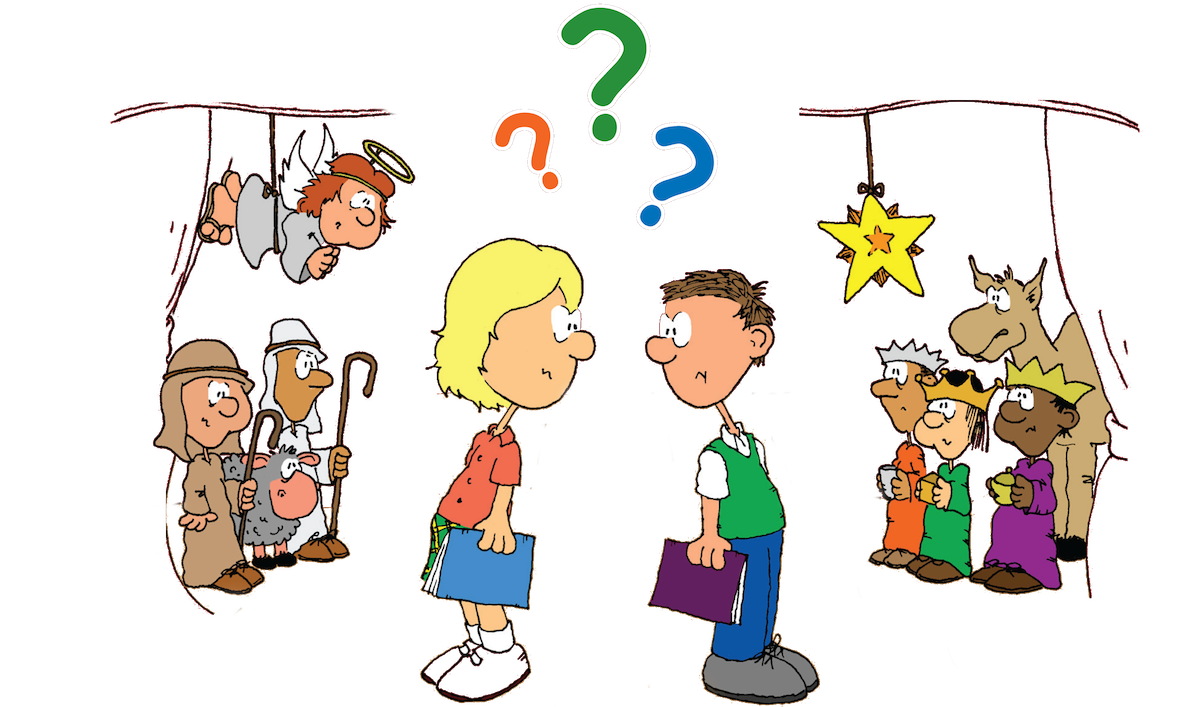 Matt and Lucy's Version Births
On December 10th, our children and youth, along with the choir is going to perform a fun and playful Christmas Pageant during worship. There are roles for children and youth at every age in our Christmas Pageant this year, be it a silent shepherd, a bleating lamb, or the Gospel readers.
During Sunday School in November, starting on the 5th, we are going to use 15-20 minutes each time to look at costumes, practice the songs, and rehearse the performance. It is not necessary to attend all Sundays in November to be able to participate in the Christmas Pageant.
Little did Matt & Lucy know when they agreed to help out with this year's Christmas pageant that the director would give them each a different script and leave them to work out their differences… "Confounded Christmas Fun!"