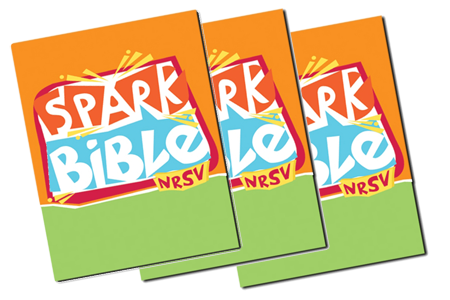 Bibles for Sunday School Students
During Worship on September 18th, our kids will receive a Study Bible to use in our Sunday School.
The Bible we are giving away to our older Sunday School student is the Kids Spark NRSV Bible, which is the whole Biblical text without pictures, but with a study guide made for children in 3rd to 6th grade. Our younger Sunday school students will receive the Spark Story Bible. The Bibles are going to be kept at the church until the spring and will be used in our Sunday school every week.